About
With offices in Dubai, Abu Dhabi, Riyadh and Dhahran, and affiliates across the GCC and Levant, we serve many of the Middle East's – and the world's – leading companies, brands and organizations to unlock the potential of ideas designed to travel across today's most influential channels.
Executive Message
The Middle East is one of the most dynamic markets to do business in the world. It is evolving so fast that it is often said that one year of experience in the region is equivalent to five years elsewhere. A melting pot of people and cultures, it is home to a growing number of private and public organizations, from a range of sectors, both international and homegrown. The region has shown an uncommon resilience and strength during testing global economic times. Governments have been spearheading initiatives that have triggered crowd-sourced innovation and social entrepreneurship, complemented by education and incubation platforms. These are rapidly transitioning the once predominantly oil-led economies to multifaceted yet well-rounded, knowledge-driven powerhouses.
Whilst a common thread runs through the region, each country presents unique opportunities. FleishmanHillard has invested – and continues to invest – significant time and effort to understand the nuances of the local social and business culture. We are of the firm belief that simply transplanting western business practices here will not yield any tangible returns or dividends. As a consequence, our business has been growing solidly for many years serving a wide range of local and international clients.
People are the most viable asset of any economy. The region is also home to one of the youngest, most cosmopolitan and digitally-connected populations in the world; so well connected that as much as $3 bn of global ecommerce came from the MENA region in 2015. More than half the population in the Middle East is between 18 and 34 years of age and mobile internet use is higher than on a PC. Technologies used by this hyper-connected generation are disrupting the traditional ways of doing business. They are increasingly forcing businesses to change how they operate. They value personalization and expect instant gratification. Not only do they consume data differently, they are also loyal and vocal ambassadors and will go on to be the decision-makers and leaders of the future.
FleishmanHillard is at the forefront of all these changes, helping companies, brands and organizations navigate a world in flux, a world fueled by digital and social communications. Blessed with a worldview, we are part of a truly connected global network of colleagues with deep understanding of cultures and social implications. At FleishmanHillard, we believe in the power of true. It is our central value and shapes the way we think. The way we work. The way we counsel our clients. We look forward to hearing how we can help you.
Our Team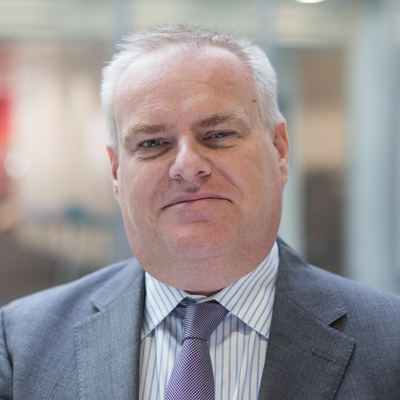 Jim Donaldson oversees FleishmanHillard's UK and Middle East operations. With more than 20 years of...